03.04.2023
Parcel lockers for DIY segment
According to the market study by Technavio, the global DIY market is expected to grow at a CAGR of over 5% during the period 2021-2025. The rapid growth of online sales in the DIY segment stimulates retailers to find more practical and less time-consuming methods to order and pick up items. Long lines at the cash desk area can negatively impact customer experience and lead to lost sales. Special parcel lockers for DIY stores appeared as the game-changing solution. How are they different from traditional parcel terminals, and what are their benefits for retailers and end users? We'll try to cover this topic in our blog post.
Location
Generally, parcel terminals for DIY retail are located nearby the store. They are installed outdoors in easily accessible areas of the parking lots. Retailers usually calculate the optimal distance from the parcel locker to the shopping cart lot, so clients can easily transport purchased items to the car. It's win to win strategy for all parties of click and collect process.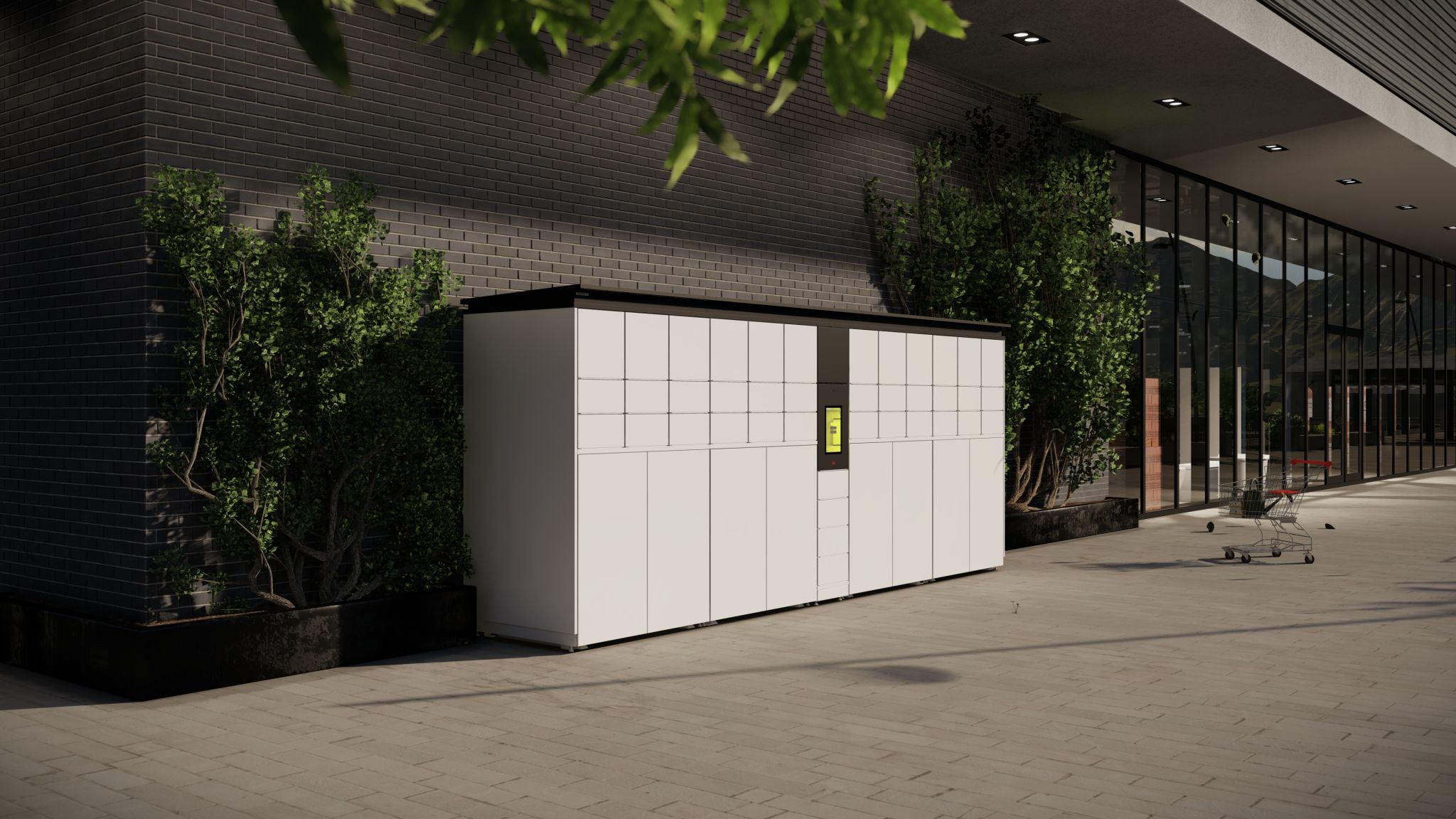 Capacity
Parcel terminals for DIY retail segment are typically of high capacity. How can it benefit business and end users? Such parcel lockers can store many products, even those of large dimensions. Special compartments for oversized items can store packages that are too large to fit in a standard locker. Thanks to the modular design of terminals, such lockers are typically installed at the bottom row to facilitate the pickup process. They may also be located as a separate section at the self-service area. Compartments for smaller packages are typically installed at the top rows.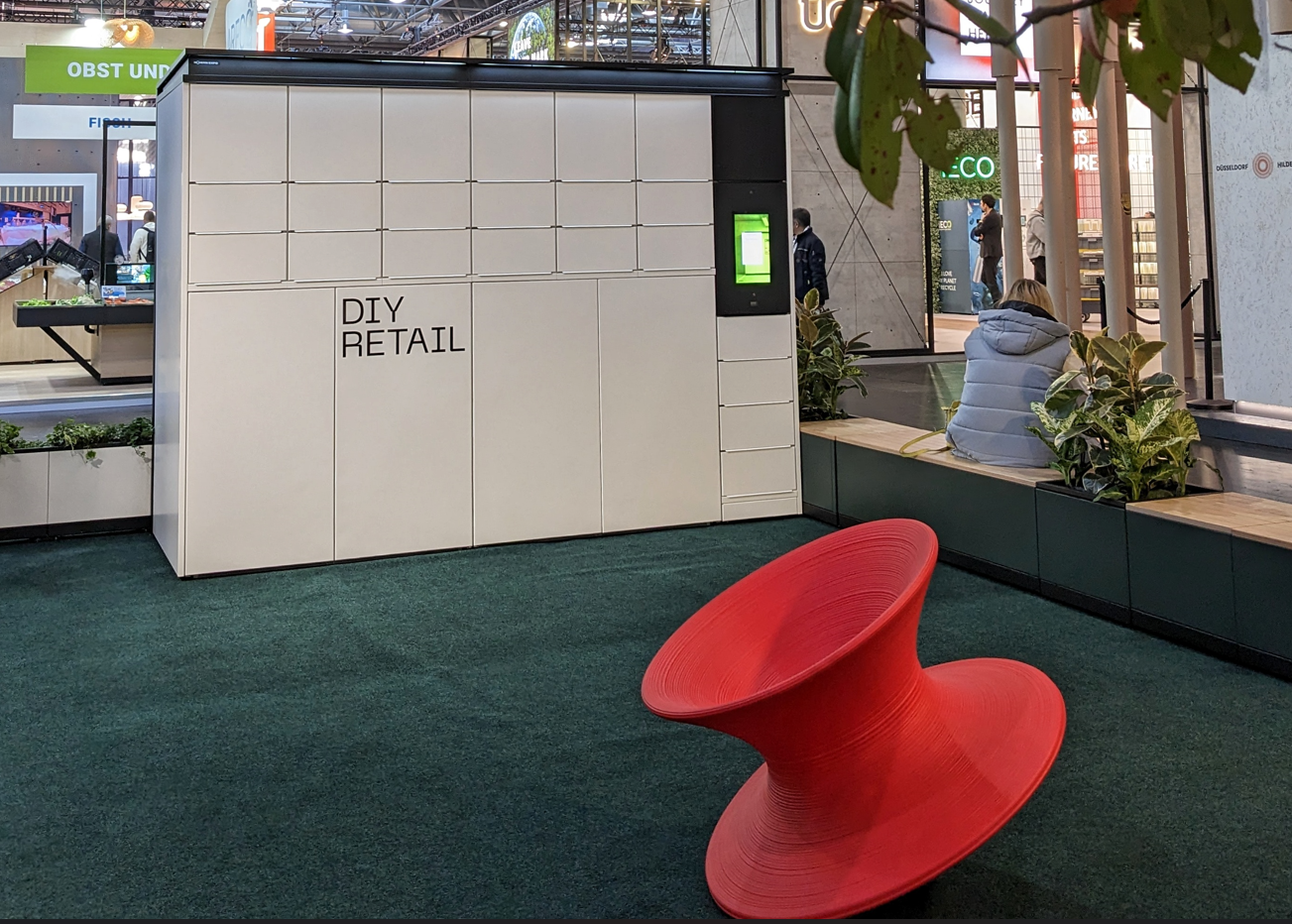 Convenience
Parcel lockers at DIY stores offer maximum convenience and high quality service for customers who frequently order bulky items online. It benefits all parties of click and collect process – businesses and end users. Oversize compartments of parcel lockers may also prevent the damage to fragile orders that might occur if they are forced into a locker compartment that is too small. Retailers evolve new omnichannel strategies for attracting more customers and improving customer service. Certain DIY store chains issue orders directly on trolleys and place them inside the huge parcel locker compartments. This client-oriented strategy makes the transportation and packing of heavy products into the car much easier. Moreover, lockers operate 24/7, so the customer can pick up the order at any time convenient time.
Solidity
Parcel terminals are made from solid and sturdy materials to withstand the weight of heavy packages. The key to their strength is the design and engineering that goes into their construction. Most parcel terminals are manufactured with the use of high-quality stainless steel materials due to their proved strength and durability. Screen operated parcel lockers are usually equipped with vandal proof touchscreen monitor.
Security
Security is always the major concern for clients and companies that operate parcel locker networks. Advanced lock mechanisms, surveillance cameras, digital access codes and real-time tracking features make items inside the locker secure and safe. The combination of hardware components and advanced digital security mechanisms enhances the security and minimizes the risks of theft, damage, or loss of the package. We'll cover the security features of parcel terminals in our future blog posts.
Digital technologies
Digital technologies make sending and receiving packages more streamlined and convenient for all parties of click and collect process. Mint Innovations team developed LOKO APP software for managing large parcel terminal networks. We already mentioned that it made a splash at EuroShop 2023. This solution includes several modules: open API, service application, application for clients, elastic online store and control dashboard. We partnered with Modern Expo and implemented ready to use software solution for Click&Collect Ecosystem for DIY stores.

Parcel lockers for DIY segment were designed to meet the needs of DIY retail business and end-users. They are offering high capacity, good service, solidity, security, and digital convenience. Want to know more on how to optimize parcel terminal management and offer smooth customer experience? Contact us to check our ready to use software solutions.
Our partners: